Millions of people suffer from back pain. Whether a result of an injury or condition, visiting a chiropractor may be able to help manage or even eliminate your ongoing back pain. A chiropractor can provide safe treatment to help you get back to the activities you love. At InSight Health & Wellness, have shared the benefits of chiropractic care with residents of Philadelphia, PA for many years. Read on to learn what causes back pain and how we can help you find relief from it.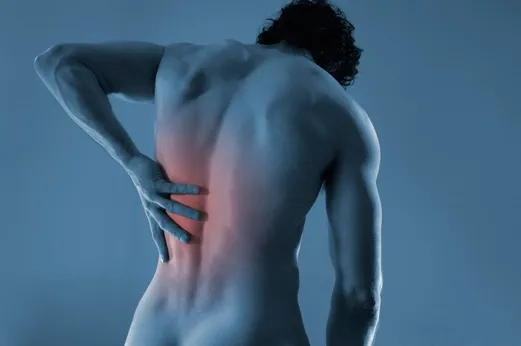 Can Injury Cause Back Pain?
Injury is a leading cause of back pain. Anything from a slip and fall to a vehicle accident can cause an injury to the spine and surrounding muscles. Whiplash, a common injury, impacts the neck and spine, causes lingering back pain. Common injuries can include a fracture or stress fracture, which affects the vertebrae of the spine. Soft tissue injuries like tears, strains, and pulls are also common causes of back pain. Tendons and ligaments can be injured, as can the discs that help separate individual bones of the spine. Usually, back pain as a result of an injury can be directly connected to a measurable event.
What Causes Chronic Back Pain?
Unlike an injury, chronic back pain is usually slow and steady, increasing in severity over time. Usually, chronic back pain is the result of a condition or disease. Possible conditions include arthritis, osteoporosis, or degenerative disc disease. While many of these conditions are not curable, they are treatable, often mitigating symptoms drastically. Our chiropractor will assess your musculoskeletal system to determine the root cause of your back pain before creating a chiropractic care plan to address it.
Chiropractic Care for Back Pain
Consider chiropractic care for safe, non-invasive back pain treatment that gets actual results. Chiropractic medicine believes in finding balance in the body. Using a range of techniques such as manual manipulation, massage therapy, heat therapy, or targeted electric stimulation, our chiropractor can mitigate or completely resolve ongoing back and neck pain. Our chiropractor may recommend just one technique or a combination of several. Every patient and injury is different and will require a customized treatment plan.
Back Pain Treatment in Philadelphia, PA
If you are looking for a "chiropractor near me, " reach out to the team at Insight Health & Wellness Chiropractic Center. Based in Philadelphia, PA, we offer comprehensive chiropractic care to help you recover from injury and live with chronic conditions comfortably. To learn more about how we can help and set up an initial appointment, reach out to our caring team today by calling (215) 564-6680.